2023 Northwest Championships - Class of 2024-2028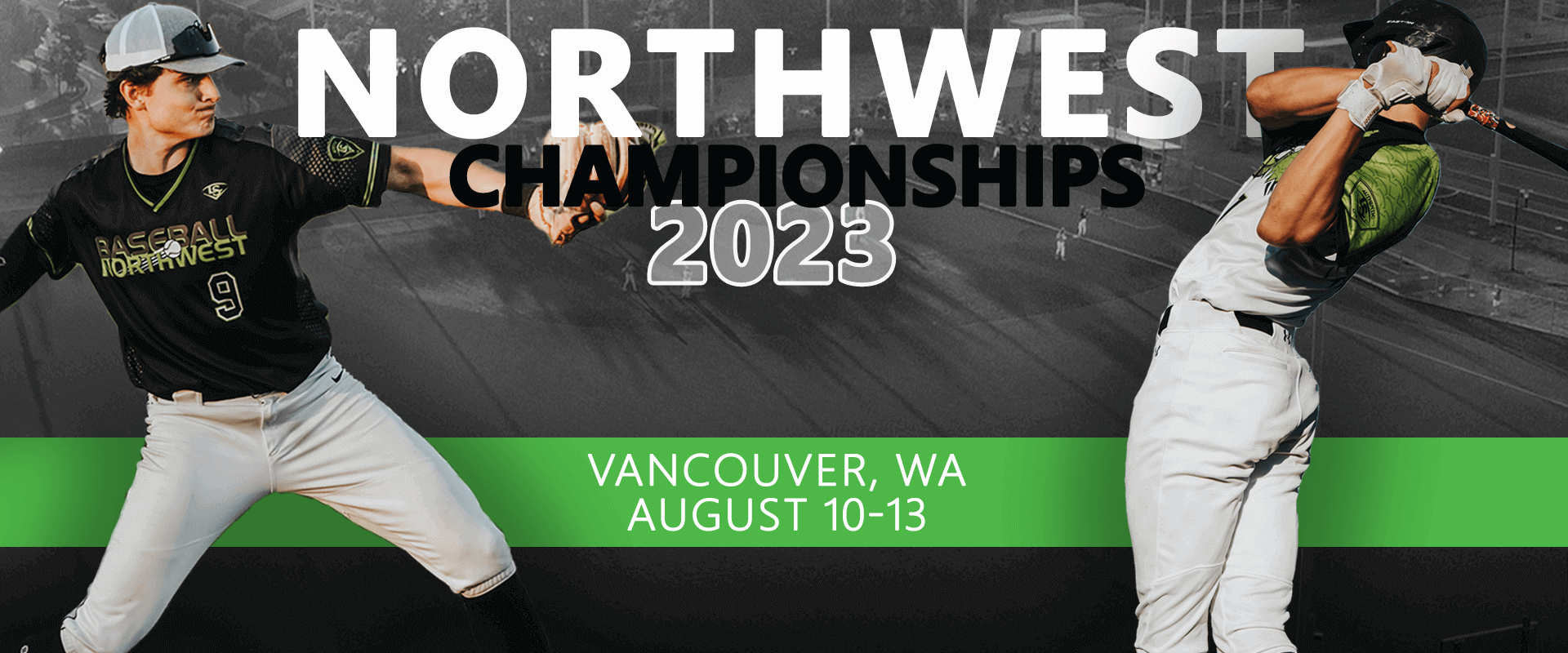 About

2023 Northwest Championships Rosters and Pitching Rotations
View Tournament Standings Here

The long-standing Northwest Championship Tournament is the largest event of its kind in the Northwest region, drawing hundreds of the region's top athletes to compete against each other. It also draws the largest collection of college recruiters and professional scouts to observe a Northwest amateur baseball event. The 25th annual Northwest Championship Tournament for the classes of 2024-2028 will be held August 10th-13th in Vancouver, Washington. This tournament includes Baseball Northwest hand-selected teams from Oregon, Washington, Idaho, Montana, and Utah. The tournament begins on Thursday, August 10th. Each team has a 4 game guarantee, with games beginning on Thursday morning and continuing through placing games on Sunday, August 13th. All teams will go through BAR testing around their game schedule on Thursday.
Social Media Coverage
Each field will have staff members capturing video and metrics for player promotion on social media. We will be adding video, highlights, and pitching metrics to a network of college coaches to best promote players throughout the event. Any metrics from this event that are improved will be posted on a player's profile after the event.
Twitter: @BaseballNW | Instragram: @baseballnorthwest | Facebook: @baseballnw
Player Evaluation
Baseball Northwest's 38 teams are selected for this tournament from regional Prospect Evaluation Camps. Players are invited to 1-day Prospect Evaluation Camps between May and August by recommendations from high school and summer ball coaches, professional scouts, college coaches, and Baseball Northwest personnel. Coaches are sent recommendation forms to nominate players for consideration.
Invitations
You must receive an invitation to register for this event. Invitations for the Northwest Championship Tournament will be sent throughout the summer.
Location
---
Locations
Mountain View HS
1500 SE Blairmont Dr.
Vancouver, WA
98683
United States

Evergreen School Athletic Annex
14405 NE 28th St
Vancouver, WA
98682


Directions to Evergreen: Get yourself to Burton Elementary and go east on 28th St until you see a large sign and driveway on the right that says "Evergreen HS Sports Annex." Please be courteous of the neighbors around Evergreen HS and do NOT park on the neighborhood streets.
Union High School
6201 NW Friberg-Strunk St
Camas, WA
98607


Lodging
This is not a stay to play event and you are not required to stay at these, but we have partnered with these hotels if you are looking for lodging options. Availability is not guaranteed.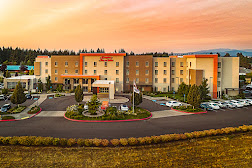 Hampton Inn & Suites Portland/Vancouver
315 SE Olympia Dr Vancouver, WA 98684
360-891-3000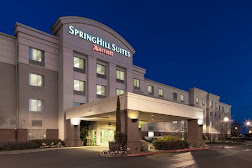 Springhill Suites by Marriott Portland/Vancouver
1421 SE Tech Center Dr Vancouver, WA 98683
360-260-1000


FAQ
You will be provided a game top and hat to wear. Please bring your own baseball pants (white), belt, socks, and cleats (metal, molded and turfs).
Please bring your own bats, helmets, gloves, catchers gear, cleats, molds, etc.
Wood or wood-composite bat (2024-2026); Aluminum BBCOR (2027-2028).
At your assigned check-in time (see schedule), you will meet your coach/team at the football field at Mountain View HS and receive your uniform, top, and hat. Following your check-in, your coach will direct you to where you will BAR test (unless you are Tri-State or OR Metro, in which you will meet and play your game first at your respective fields).
Baseball Northwest staff consult with professional scouts in attendance at the NWC as to which players they are interested in seeing play in the Pro-Scout Game. You will be notified during the tournament if you have been selected.
We look forward to having a lot of coaches in attendance at this year's tournament. We'll also be running a telegram app with additional pitching, hitting and fielding highlights to allow coaches from all across the country to tune in and follow the event for free. We recommend you reach out to college programs expressing you interest and provide your game schedule for the weekend.
Videos