[email protected]
Baseball Northwest is Jeff McKay's brain-child. As a Major League Baseball Scout, Jeff saw the lack of showcase opportunities for high school players in the Northwest. He strongly desired to bring all the best athletes together to compete against each other in front of college coaches and professional scouts. From that desire, Baseball Northwest and the Northwest Championships were born.
Jeff was the sole owner and Director of Operations of Baseball Northwest from its creation in 1995 until 2014. At that time, he passed the torch and many of the daily responsibilities on to his son-in-law Josh Warner. Jeff still remains on staff at Baseball Northwest as an evaluator and mentor.
Jeff was a professional scout for more than 25 years beginning in 1982 within the Pittsburgh Pirates organization, before concluding in 2008 as a scout for the Chicago White Sox. He spent most of his professional scouting career with the Kansas City Royals (1990-2006) as a Northwest Area Scout, West Coast Crosschecker, or National Crosschecker.
Before scouting, Jeff coached at both the professional and collegiate level in the Northwest League, as the pitching coach for the Boise Bucks, the pitching coach for the Salem Angels, and a hitting coach for the Eugene Emeralds. Jeff also served as an assistant coach to Mel Krause at the University of Oregon in 1979 and 1980.
As a player, Jeff played one year at Treasure Valley Community College before signing with the San Francisco Giants. From 1972-75, he played for five different teams within the San Francisco Giants organization.
Jeff McKay became the head coach of the Corban University baseball team in 2010. During his time at the helm of the Warriors, he guided Corban to back-to-back 29-plus win seasons and in 2014, the team finished tied for third in the conference standings, ultimately taking third in the conference tournament – the highest finish in program history. Jeff is currently the most winningest coach in Corban's baseball history with 162 wins.
Jeff graduated from the University of Oregon with a Bachelor of Science degree in physical education. He and his wife, Jodi, have two children – Annie Warner, of Salem, OR and Torie Grubb, of Conrad, MT – and 7 grandkids!

[email protected]
Josh Warner worked for Baseball Northwest under his father-in-law Jeff McKay, beginning in the summer of 2010 after graduating from Corban University with a degree in Business Management and Accounting. Josh quickly learned the ropes and took over as Director of Operations in 2014. Josh has a strong passion to help young men find the right fit for playing baseball past high school and this passion comes out as he directs Baseball Northwest.
While working for Baseball Northwest, Josh also coached for Corban University from 2010-2015. He was a hitting instructor and the primary outfield coach for the Warriors, coaching for the team for which he started in the outfield from 2007-2010.
Warner now serves as the Associate Scout for the Kansas City Royals and helps facilitate the Royal's Area Code events.
Warner married Annie McKay in 2011 and the couple currently resides in Salem. They are avid sports fans and love to spend time together with their two sons and daughter cheering on the Kansas City Royals, the Seattle Mariners, and the Seattle Seahawks. They also enjoy traveling to the Seattle area and Montana to see family.

[email protected]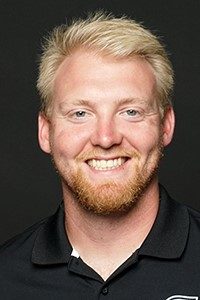 Caleb Virtue serves as Baseball Northwest's Tournament Director, with his primary focus on helping players get involved in our tournament and showcase opportunities. Caleb joined our staff as Josh's right-hand man in 2014.
Caleb Virtue played at Corban University from 2009-2013. He graduated in 2013 with a degree in Secondary Education and served as a graduate assistant for the Corban baseball team during the 2014 and 2015 season while he earned a Masters in Education. In the summer of 2015, Caleb helped coach the summer team at his alma mater Union High School. In 2015, Caleb was named the Pitching Coach for Corban University.
Caleb married Jessica Bruggeman in 2016 and the couple currently resides in Turner, OR. The two enjoy spending time with their two sons, hiking and watching the Seattle Seahawks and Seattle Mariners.

[email protected]
Annie Warner (formerly McKay) grew up attending Baseball Northwest tryout camps with her dad Jeff, not knowing one day she would marry one of those baseball players and help him run the business! Annie serves as the company's Event Coordinator aiding primarily in the event-planning aspects of the business. She also serves as Baseball Northwest's accountant and works part-time on the side as a CPA.
Annie graduated from Corban University in 2011 with a degree in Business Management and Accounting. She earned her CPA license in 2013 while working in public accounting. Now, when she isn't helping Josh with the business, she spends most of her time with their 3 kiddos homeschooling, baking bread, and going on adventures. Josh and Annie love spending time together cheering on their favorite sports teams.

[email protected]
Ethan Bragg joined the Baseball Northwest staff in the summer of 2018. His main focus with Baseball Northwest is assisting families with player registration and recruiting. He has also worked as part of the BBNW media staff for the past few summers. Ethan attended Jerome HS (ID) and went through Baseball Northwest as a player, including attending several Prospect Evaluation Camps and the Northwest Championships.

Ethan played collegiately for Chemeketa Community College from 2014-2016 before transferring to Corban University in the fall of 2016 to finish his career with the Warriors. He graduated with a BA in Business: Sports and Recreation Management and earned his MBA in the summer of 2020. He served on the Corban University baseball coaching staff from 2018-2022 as a hitting coach, outfield coach, and recruiting coordinator. He was hired as the Head Coach at Corban following the conclusion of the 2021-2022 season. Ethan and his wife, Abby, currently reside in Turner, OR, and enjoy hiking, kayaking, and watching professional sports.

[email protected]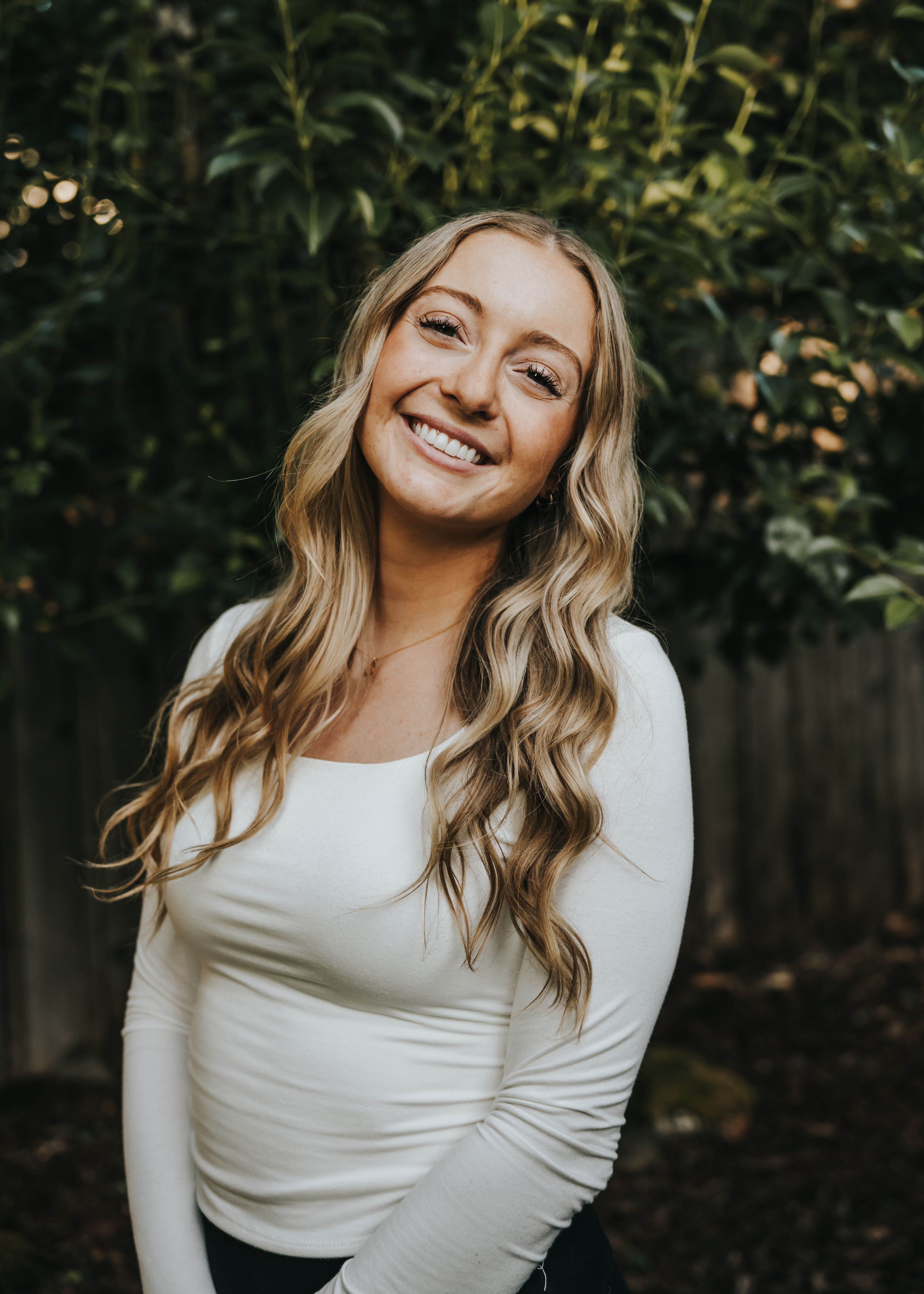 Molly Drinkward joined the Baseball Northwest team as Head of Media & Marketing in January of 2023.
After graduating with her Bachelor's in Intercultural Studies from Corban University in 2021, she continued her education and received her Master's degree in Christian Leadership in 2022.
While in school, Molly worked for Corban Athletics as a Media Specialist where she gained experience in photography, videography, and social media marketing.
Now residing in Vancouver, WA, Molly enjoys time with her family, creating craft coffee, and exploring the great outdoors.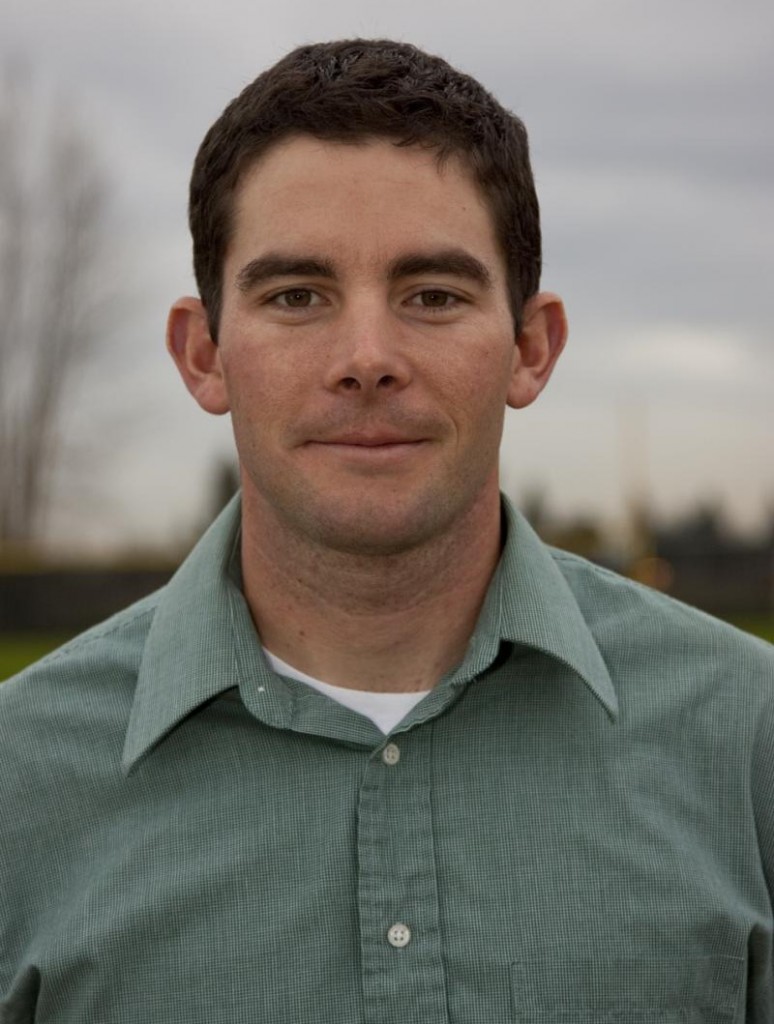 Nate helped Jeff McKay and Baseball Northwest run camps and fall baseball leagues beginning in 2002, but took on a more substantial role in 2015 as an evaluator for Baseball Northwest. He helped facilitate many of the Prospect Evaluation Camps around the Northwest and coaches at the Northwest Championships.
Coach Pratt spent 10 years as head coach for Chemeketa Community College in Salem, Oregon, where he currently teaches in the Health and Human Performance Department.
He previously spent three years as the assistant head coach and recruiting coordinator at Western Oregon University. During his tenure at WOU the Wolves won three consecutive league titles and placed third in the West Regional Tournament in 2006. Prior to his stint at WOU, Coach Pratt spent three years as the associate head coach at Lane Community College. During his years there, Lane won two conference titles and won the NWAACC championship in 2004. Pratt has also coached the Bend Elks of the WCCBL and the Bi-Mart Challengers of Eugene.
Pratt coached 5 players who eventually played in the Big Leagues.
Pratt spent his college years at Lane CC then St. Martin's University. Pratt graduated with a bachelor's degree in social studies in 2002 and his master's degree in health education from WOU. Pratt is married and has a son and daughter.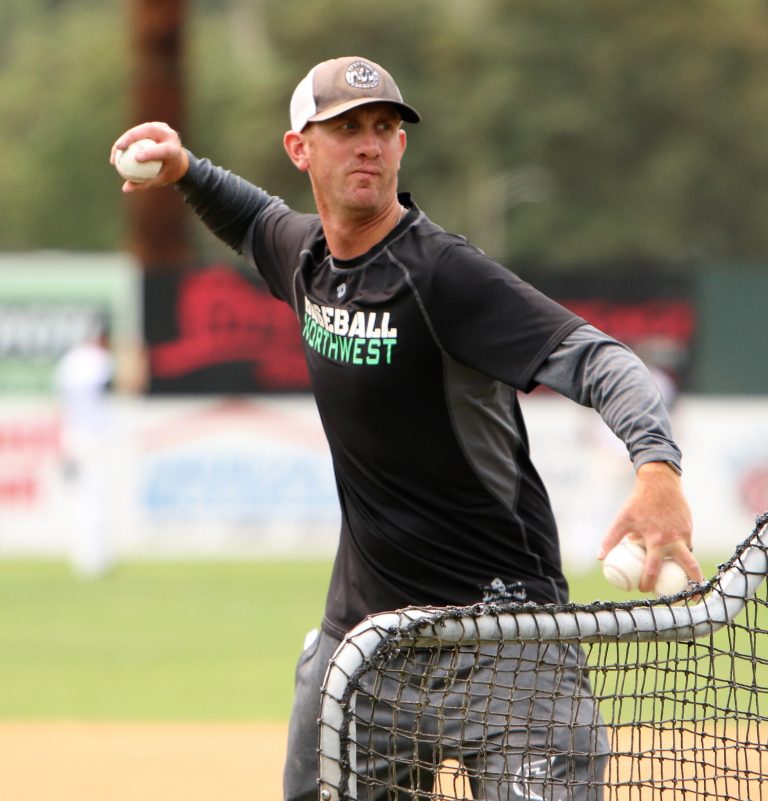 JJ Mascolo has been an integral member of the Baseball Northwest staff since 2015. He is involved in player evaluation at Prospect Evaluation Camps, coaches national teams and assists with the Northwest Championships. Mascolo also is the commissioner of the Wild Wild West league, a collegiate summer baseball league that serves as a minor league system for the Portland Pickles.
From 2018-2021, Mascolo served as the head coach at Chemeketa Community College where The Storm reached regionals all years. Prior to Chemeketa, Mascolo was an assistant coach at D1 University Fresno State where they captured a Mountain West Championship. Winning two GNAC titles, Mascolo served as an assistant coach at Western Oregon University in 2014-2015. In the summer of 2013, Mascolo led Post 58, a Salem, Oregon–based AAA American Legion team, to a state championship and he then received honors for state coach of the year.
As a player, Mascolo attended Western Oregon University. There, he won two GNAC titles, and received second team All-American honors at shortstop. Mascolo has a Bachelor's in Exercise Science and Physical Education and resides in Silverton, OR with his wife Jessica and two kids Parker and Piper.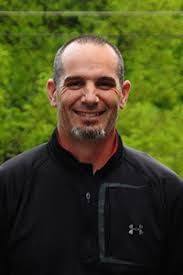 Jack Russell has been around Baseball Northwest since the beginning, helping Jeff out with camps and the very first Northwest Championship in 1998. Today, he still coaches at the Northwest Championships, AZ Fall Classic and helps out at our Prospect Evaluation Camps each summer.
Jack pitched at the College of Southern Idaho in 1988-1989 and for the University of Oregon Club team in 1991-1992. He graduated from the U of O in 1994 with a degree in Recreational Management, Tourism and Design.

Jack coached at various high schools in Oregon for 14 years,He spent 3 years as an assistant at his alma-mater Sheldon HS, 8 years as the head coach at Roosevelt HS and 3 years as an assistant at Jesuit HS.He also coached several American Legion summer teams in Oregon including the Eugene Challengers, St. John's. East Portland and NW Star Academy.

Since 2006, Jack has been a private trainer and club baseball coach in Vancouver, WA.He is currently in his 7th year with Premier Baseball Club.

Jack and his wife Nicole have been married and living in Camas, WA for 19 years.They're daughter Madilyn is 17 and will graduate from Camas HS in 2024. Jack loves wood working, photography, fly fishing, golf and traveling.