Arizona Senior Fall Classic September 29-October 1, 2023
About
Facility: Peoria Sports Complex - Mariners and Padres Spring Training Facility
Location: Peoria, AZ
Dates: Sept. 29-Oct. 1, 2023
Age Eligibility: 2024 grads
Bat Type: Wood Bat
*Rosters for this event are comprised in August following the Northwest Championships.
The Arizona Senior Fall Classic takes place at the Mariners & Padres Spring Training Complex in Peoria, AZ. This is a wood bat, showcase-style event which includes a 4-game guarantee. This is the top fall West Coast showcase for players in the 2024 graduation class. In 2022, the tournament gathered over 150 different college programs and professional organizations.
2022 College Attendance List

Baseball Northwest selects top players from the region to attend this event, by evaluation throughout the spring season, our summer Prospect Evaluation Camps, at our Northwest Championships in August, and by recommendation by college coaches and professional scouts. This event has benefited many players over the past 20+ years who have gone on to play college and professional baseball.

Academic Game Tryout Information
All academic tryout applications are due to Classic Baseball by September 10th.

Baseball Northwest has been attending the AZ Fall Classic since its origination in 1995 and is proud to exclusively represent the Northwest in the event.
Location
---
Location
Peoria Sports Complex
16101 N 83rd Ave
Peoria, AZ
85382
US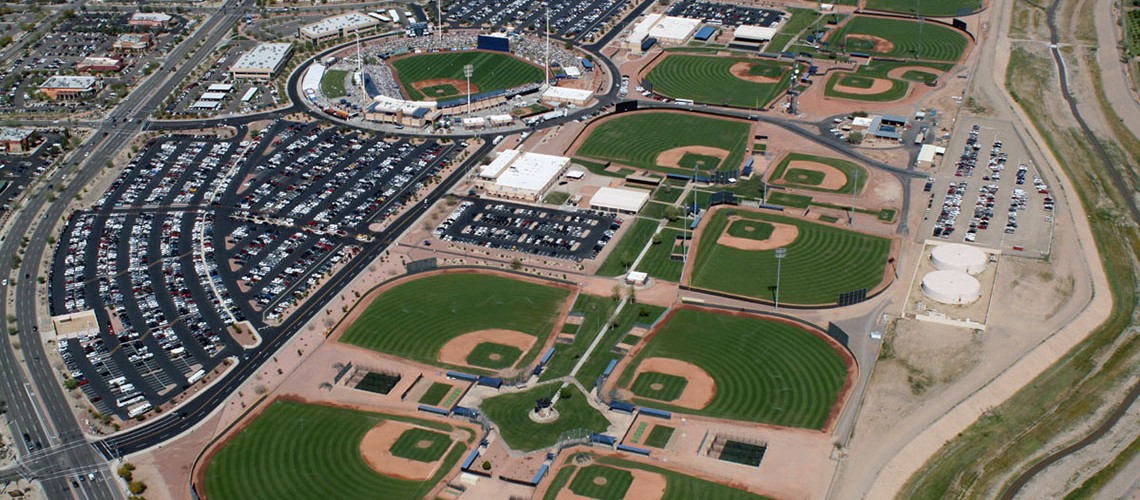 Lodging
Baseball Northwest has a block of rooms set up at the Holiday Inn Express & Suites Phoenix-Glendale (12 minutes from the complex).
All reservations must be submitted no later than 2PM local hotel time on September 11, 2023
Rate: $139/night + tax for Double Queen
Holiday Inn Express & Suites Phoenix-Glendale
9310 W Cabela Dr, Glendale, AZ 85305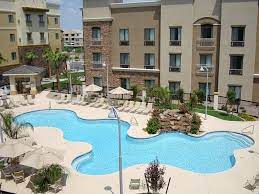 1. If you have chosen the option to stay with Baseball Northwest (parents not traveling with you), then Baseball Northwest staff will set up your hotel reservations and assign you a roommate.
2. If you have chosen to travel/stay with your family, and would like to book a room with Baseball Northwest's hotel discount at the Holiday Inn Express and Suites in Glendale, please follow the instructions below:
To reserve a room at the team hotel:
Click Here http://secure.cstt.com/TeamLogin/Team-Login_Input.php and login using the following:
File # 69076
Password: parrabun
After logging in:
Step 1) Click Submit
Step 2) Click "Reserve Individual Room" to make an individual reservation. Please make sure that all the information is accurate before accepting the individual cancellation policy and clicking submit. After you have submitted your reservation online you cannot edit your booking. To make changes to your reservation, please call us toll free at 1-866-861-8326. If Calling in, team members MUST have the file # (69078) on hand.
If you have any reservations questions, please contact:
Jessica Beaudry
Phone: 1-866-861-8326
Email: [email protected]
CSTT Sports Travel
FAQ
A: See official invite sent via email.
A: Please fly into the Phoenix Sky Harbor airport in the late afternoon/evening of Thursday, September 28th. Our first game will be the morning of Friday, September 29th. Plan to fly out in the afternoon on Sunday, October 1st. Game schedule will be published in early September and can be found on our "schedule" tab or on the AZ Classic Baseball website. (www.azfallclassic.com)
A: Parents and players are NOT required to stay at this hotel, but Baseball Northwest will have a block of rooms at the Holiday Inn Express & Suites Phoenix-Glendale. See "Lodging" tab for more information and to reserve a room.
A: This is a wood-bat only tournament. Please provide your own baseball bats, catcher's gear, helmets, etc. Baseball Northwest will provide you a hat, dri-fit top and a uniform top. Please bring white baseball pants, black belt and black socks or stirrups.
Videos
Schedule