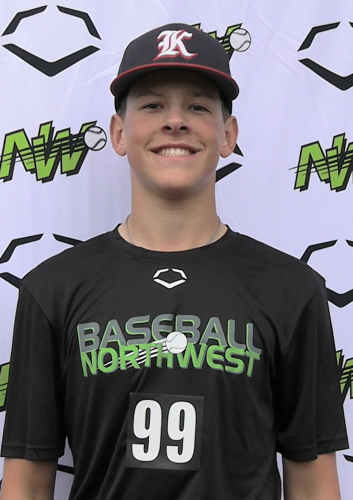 Ethan Kleinschmit
04/05/2023
Baseball Northwest has helped me so much in the recruiting process because it has gotten me the exposure I needed. Coming from a small town where only a few college coaches know of, it was so helpful to go to this showcase to get me that exposure.
My experience playing with BBNW was really good. Everything I went to with them from the PEC in Corvallis to the tournament in Washington to going and playing in Arizona was all a very good experience. They were prepared with pitching rotations and the batting order and all those things as well as communicating when and when we have to be places. Overall a very good experience.
I would definitely recommend BBNW because it is a great opportunity to get your name out there and start the recruiting process.